KARL WOULD LIKE TO SAY THANK YOU!
2022-11-28
Karl at the Louder Than Words Fest in Manchester, November 2022
"The year isn't over yet, but perhaps we can sum it up in John Lennon's words from our perspective.
'Everybody had a hard year – Everybody had a good time'
Both of our trips to England were exhausting as well as wonderful experiences. I never thought it possible that my memories and thoughts on the essence of music and creativity could evoke such an astonishing resonance. The countless encounters have touched and enriched us and the conversations are still buzzing around in my head. What really felt the best was the human warmth and great humor that we encountered in England.
I thank you all very much and I hope to see you again soon."
Our office will be closed until January. The Karl Bartos team wish you all a very merry Christmas and wonderful 2023!
Jude Rogers was host of the "in Conversation"-event at The British Library, London, July 2022

Leah Kardos joined Karl for a talk at Louder Than Words Fest, Manchester, November 2022

CONVERSATION IN LIVERPOOL
2022-11-08
Back in Liverpool! On 14 November Karl Bartos will speak with Gary Ryan about his memoirs "The Sound of The Machine – My Life in Kraftwerk and Beyond". Gary Ryan writes on music and culture for NME, where he notably writes the popular "Does Rock 'N' Roll Kill Braincells?!" column, quizzing artists on their own career, as well as The Big Issue North and The Guardian and more. Looking forward to our conversation at Leaf!
TICKETS
DOES ROCK 'N' ROLL KILL BRAINCELLS, KARL BARTOS?
#kraftwerk #omnibuspress #thesoundofthemachine #KarlBartos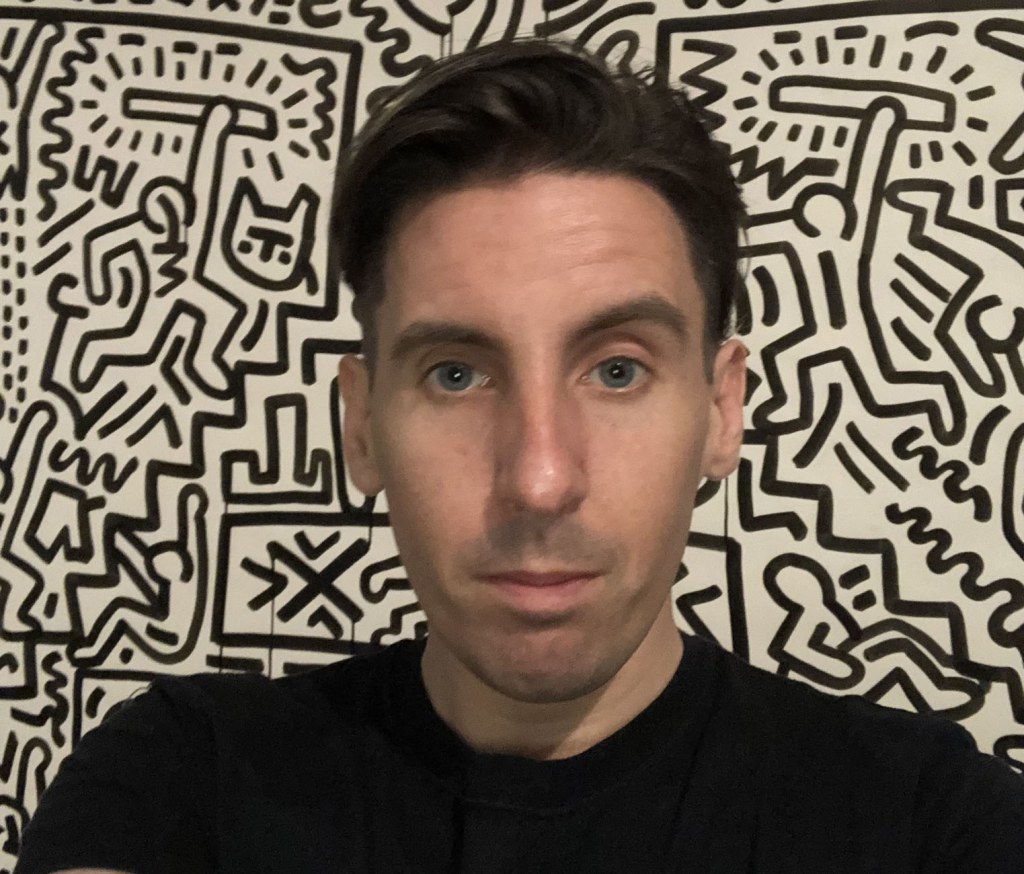 NME-author Gary Ryan writes the most popular "Does Rock 'N' Roll Kill Braincells?!"–column

Karl Bartos live pic by Stefan de Batselier

LOOKING FORWARD TO THE NORTH WEST!
2022-11-03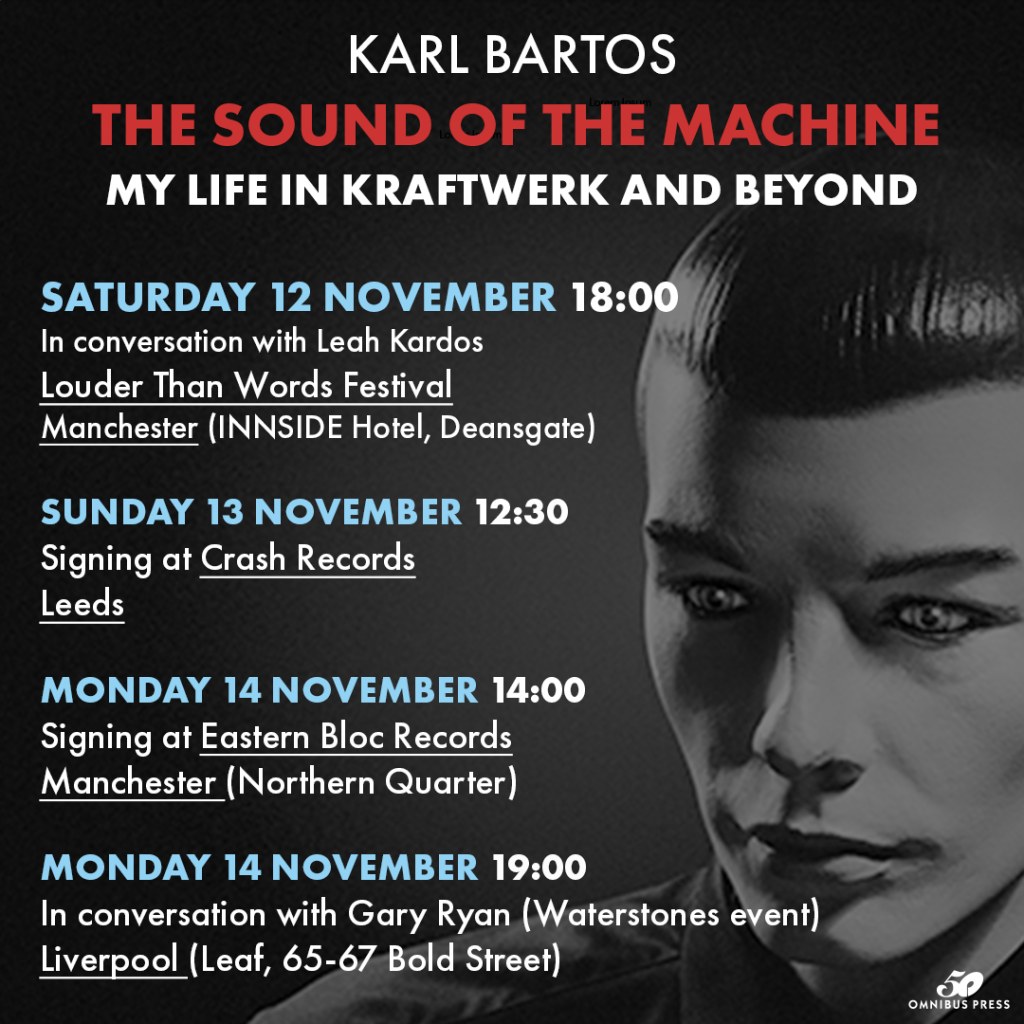 Hello people! Karl Bartos is very excited to come to the UK again.
Tickets for the conversations:
MANCHESTER
LIVERPOOL
#kraftwerk #omnibuspress #thesoundofthemachine #KarlBartos