ROCK & ROLL HALL OF FAME: INDUCTION 2021
2021-10-28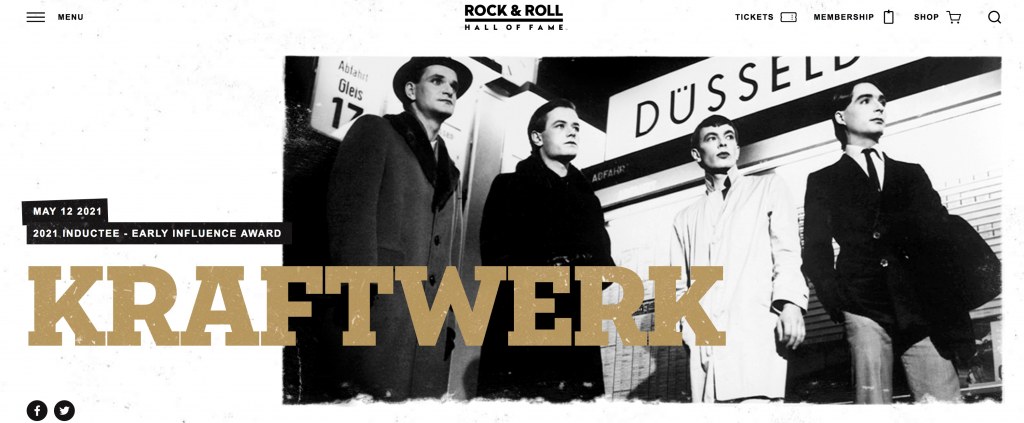 On 30 October 2021 the Rock Hall will hold the 36th annual Rock & Roll Hall of Fame Induction Ceremony at Rocket Mortgage FieldHouse. The ceremony will stream alongside on HBO Max and air on 20 November on HBO.
This year one of the Early Influence Awards goes to a band from Düsseldorf: "Kraftwerk established the blueprint for modern electronic music – without them it simply would not exist."
The inductees are: Karl Bartos, Wolfgang Flür, Ralf Hütter und Florian Schneider
ROCK & ROLL HALL OF FAME 2021
GET VACCINATED – SOLIDARITY
2021-08-26
If you won't do it for yourself, do it for someone else, please!
THANKS A LOT!
2021-06-01
Wonderful picture by ©Vanessa Jacob / Berlin
Thanks for all your wishes and greetings on 31 May! It made my day!
Special thanks goes to Vanessa Jacob from Berlin who has made this collage and send it to me in time as a real birthday card by post. Much appreciated!