NEW MUSIC AND CONCERT PREMIERE 2024
2023-03-19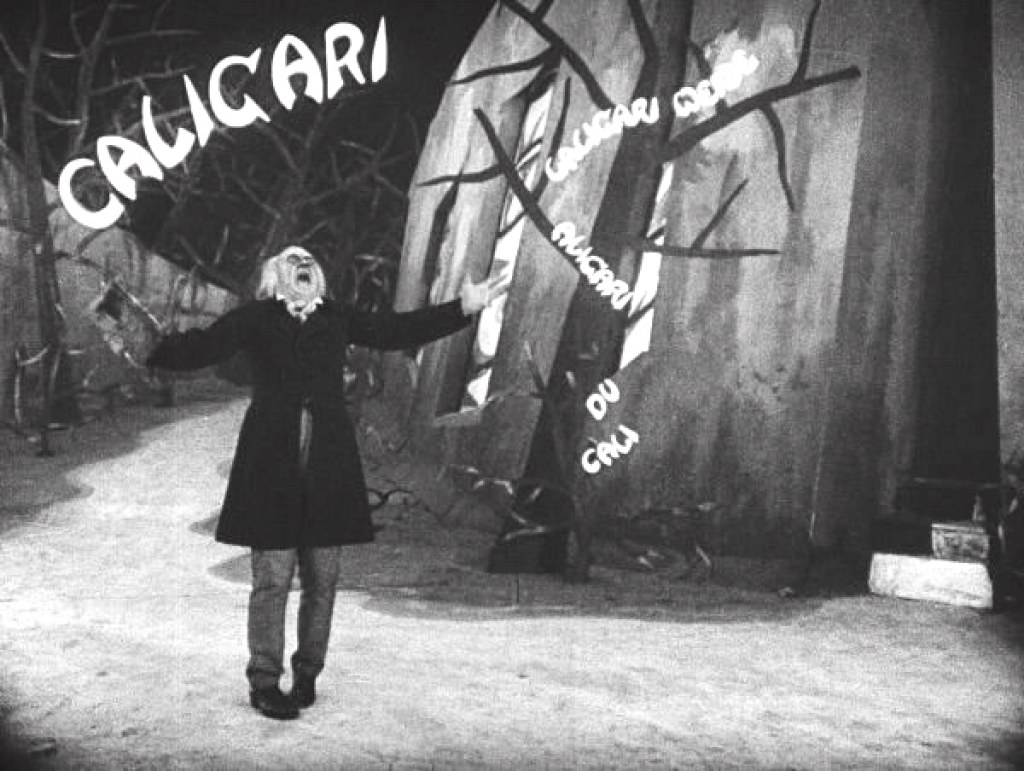 "You must become Caligari!" – photo: ©Friedrich-Wilhelm-Murnau-Stiftung
We are thoroughly happy to announce that Karl Bartos's new composition "The Cabinet of Dr. Caligari" will premiere at the Alte Oper Frankfurt on 17 February 2024.
For almost twenty years, Karl has been fascinated by the first psychothriller in film history, "The Cabinet of Dr. Caligari" (1920), tailoring an aptly experimental sound outfit to suit this experimental silent movie classic. To do so, he has created not only an entirely new continuous soundscape to match the moving images, but also a distinct musical score. He uses the timeless sound of the symphony orchestra, though synthetically produced and electronically modulated.
This extraordinary performance melds the film, digitally restored in 4K by the Friedrich-Wilhelm-Murnau-Foundation, with sounds and music layered live on stage in perfect synch by Karl and his colleague Mathias Black.
Live performances in 2024 will be accomplished by a vinyl und blue-ray release.
Register to our newsletter for further details and dates.
"One of the most revered iconic master-pieces in cinema history, Robert Wiene's The Cabinet of Dr. Caligari shook filmgoers worldwide and changed the direction of the art form."
– British Film Institute
MUSIC ACCOMPLISHED!
2023-03-07
Picture: ©Thomas Ecke
More information to come! Keep posted – register to our newsletter! Thanks!
KARL WOULD LIKE TO SAY THANK YOU!
2022-11-28
Karl at the Louder Than Words Fest in Manchester, November 2022
"The year isn't over yet, but perhaps we can sum it up in John Lennon's words from our perspective.
'Everybody had a hard year – Everybody had a good time'
Both of our trips to England were exhausting as well as wonderful experiences. I never thought it possible that my memories and thoughts on the essence of music and creativity could evoke such an astonishing resonance. The countless encounters have touched and enriched us and the conversations are still buzzing around in my head. What really felt the best was the human warmth and great humor that we encountered in England.
I thank you all very much and I hope to see you again soon."
Our office will be closed until January. The Karl Bartos team wish you all a very merry Christmas and wonderful 2023!
Jude Rogers was host of the "in Conversation"-event at The British Library, London, July 2022

Leah Kardos joined Karl for a talk at Louder Than Words Fest, Manchester, November 2022