THE CABINET OF DR. CALIGARI LIVE 2024
2023-11-22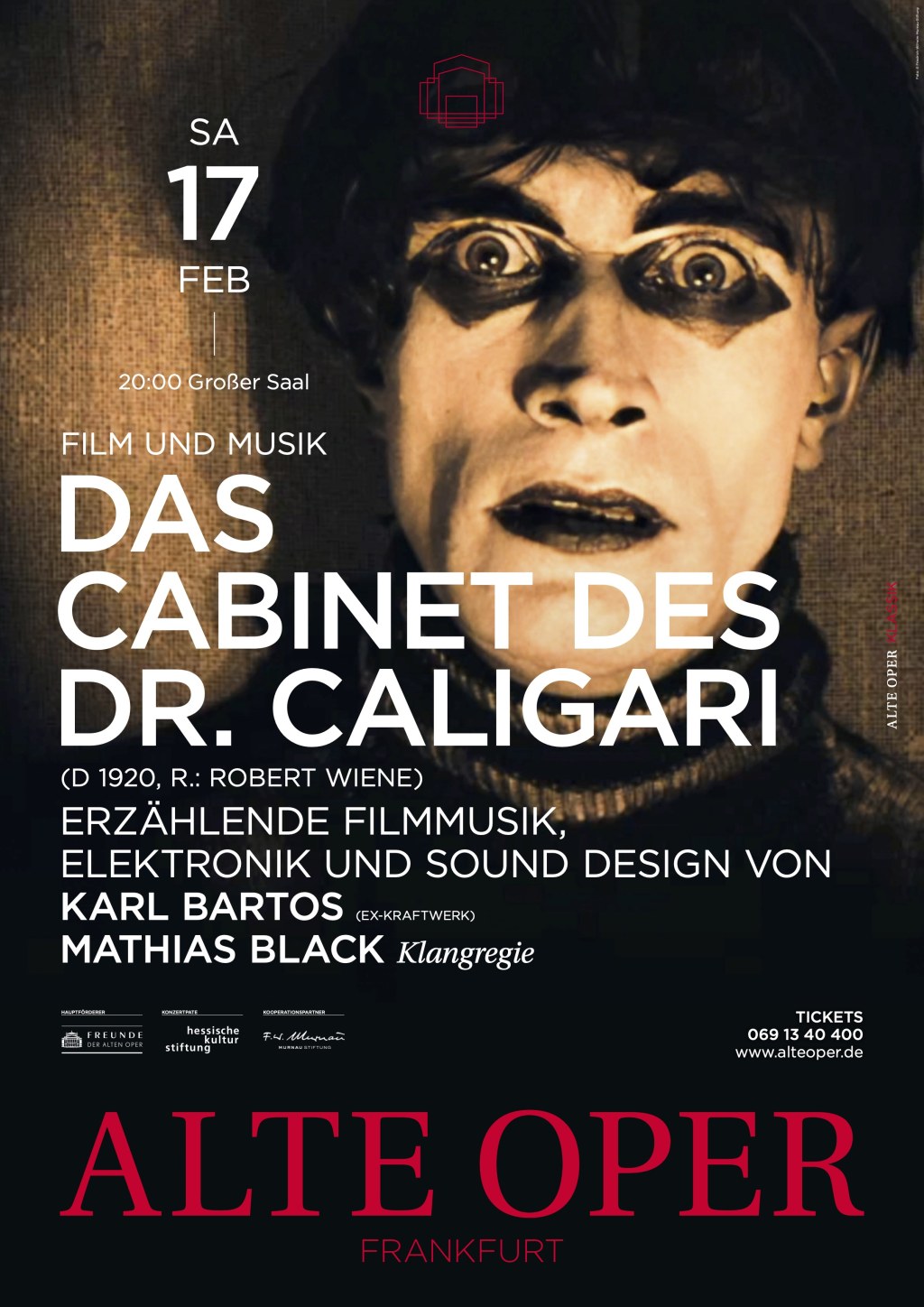 Premiere 17 February 2024 Foto: Friedrich-Wilhelm-Murnau-Stiftung
2024 will be exciting: The first concert dates for Karl Bartos' project "The Cabinet of Dr. Caligari" are confirmed. We are incredibly thrilled!
See you there:
17.02.2024 Alte Oper Frankfurt (Premiere)
TICKETS
24.04.2024 Babylon, Berlin
TICKETS
25.04.2024 Babylon, Berlin
TICKETS
26.04.2024 Rundkino, Dresden
TICKETS
05.06.2024 Laeiszhalle, Hamburg
TICKETS
06.06.2024 Laeiszhalle, Hamburg
TICKETS
02.11.2024 Prinzregententheater, München
TICKETS
To be continued.
GET A PERSONALISED SIGNATURE
2023-10-16
Paperback edition out on 2 November
Today my "little" paperback edition of
The Sound of the Machine
arrived in Hamburg!!! Thanks to Omnibus Press! You made my day!
Out on 2 November:
PRE-ORDER
Be quick: The first 20 people to pre-order from the Omnibus website (UK only) will receive a personalised signature from Karl Bartos in their book.
NEW MUSIC AND CONCERT PREMIERE 2024
2023-03-19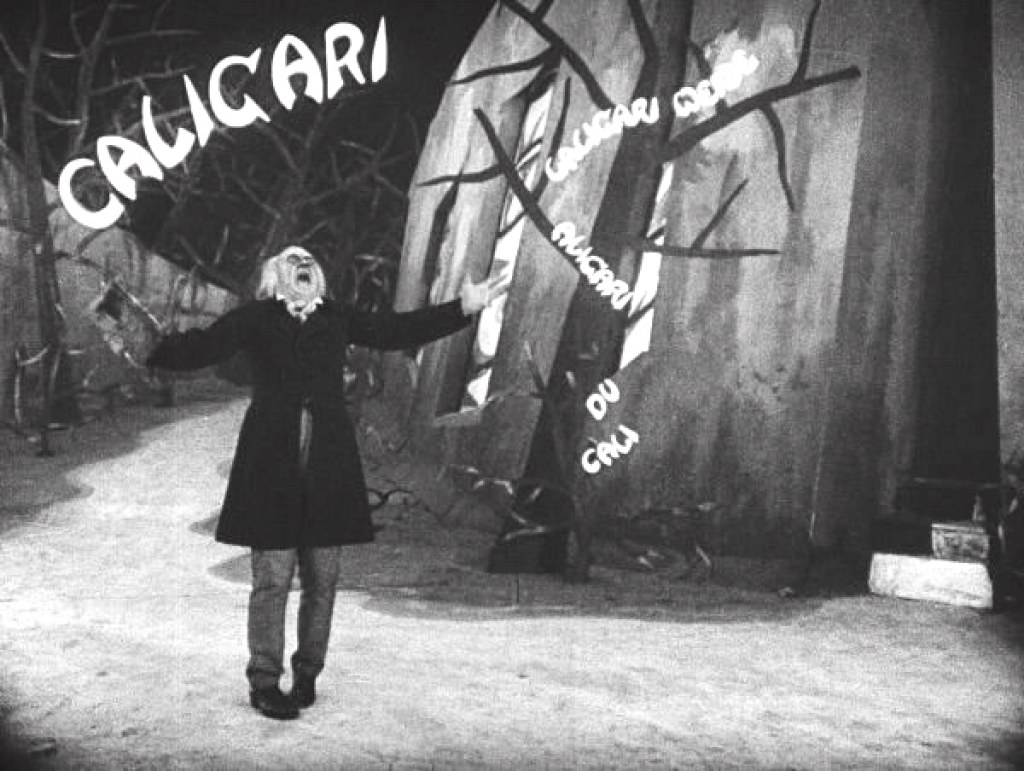 "You must become Caligari!" – photo: Quelle: Friedrich-Wilhelm-Murnau-Stiftung
We are thoroughly happy to announce that Karl Bartos's new composition "The Cabinet of Dr. Caligari" will premiere at the Alte Oper Frankfurt on 17 February 2024.
For almost twenty years, Karl has been fascinated by the first psychothriller in film history, "The Cabinet of Dr. Caligari" (1920), tailoring an aptly experimental sound outfit to suit this experimental silent movie classic. To do so, he has created not only an entirely new continuous soundscape to match the moving images, but also a distinct musical score. He uses the timeless sound of the symphony orchestra, though synthetically produced and electronically modulated.
This extraordinary performance melds the film, digitally restored in 4K by the Friedrich-Wilhelm-Murnau-Foundation, with sounds and music layered live on stage in perfect synch by Karl and his colleague Mathias Black.
Live performances in 2024 will be accomplished by a vinyl und blue-ray release.
Register to our newsletter for further details and dates.
"One of the most revered iconic master-pieces in cinema history, Robert Wiene's The Cabinet of Dr. Caligari shook filmgoers worldwide and changed the direction of the art form."
– British Film Institute