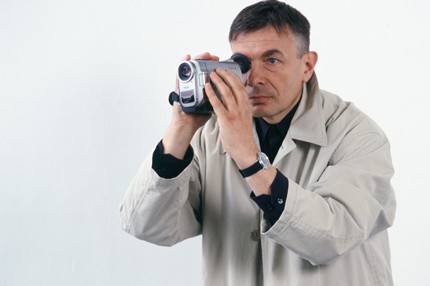 ©Marion von der Mehden

But why lost album? Believe it or not but Bartos' former Kraftwerk colleagues also released an album in 2003, their first after a ten-year break and since Bartos left the band. The media predictably focused their attention on Kraftwerk's »Tour de France Soundtracks« and it certainly didn't help that Bartos was a co-author on the Kraftwerk classic, and album defining, »Tour de France«.
In addition to that personnel changes and cost-cutting measures at his record label only further hindered the promotion of Bartos' album. Overall, rotten timing combined with a collapsing music industry trapped in a spin, having no idea how to deal with the digital revolution it was fast approaching were major factors in stopping the record from receiving the momentum and backing it required, and deserved.
»Communication« isn't simply just a re-release. It is the reloading of an overlooked electro-pop classic that is arguably more topically relevant today than when it was first released. »Communication« is more than just a re-release because the album documents and proves that Bartos has created his own musical language ahead of, and independent to, the cultural zeitgeist or anything resembling a fleeting fashion. Even though it was released ten years prior, »Communication« also connects seamlessly to Bartos' latest and critically acclaimed album, »Off The Record« (2013). Simply put: »Communication« is the reintroduction of timeless statement.
"It is not the business of music to be fashionable. The meaning of music is to bring people together", Bartos says in 2016 – and he's right again.
Watch out for further news on our »Communication« re-release!